Top Achievers' no-cost mentorship program develops character and leadership skills in students through a strengths-based approach that incorporates informal discussions and activity-based learning. Collin County students in grades 6-12 are eligible to be matched with a mentor anytime throughout the year.
Students who benefit from one-on-one mentoring may include those who have accumulated a significant number of school absences, have stopped engaging with their teachers or peers, cannot afford costly after-school resources, or need redirection away from negative influences. Some students have chosen our mentorship program because they need a little extra help to become first-generation college students, or would benefit from more diverse, positive influences.
Statistics from youth.gov show that benefits of mentorship include increased graduation rates, higher college-enrollment rates, enhanced self-esteem, healthier relationships, and decreased likelihood of initiating drug and alcohol use or dropping out of school.
Our program mentors are comprised of more than 100 professionals from all cultures and walks of life who work in a wide variety of fields including sports, healthcare, nonprofit management, government, marketing, technology, the arts, education and more. Every mentor goes through a background check before receiving training and a toolkit of resources to help students. Mentors advise on self-management, goal-setting, self-awareness, relationship skills and responsible decision-making. Some mentors, including qualified college students, pair with students for homework assistance.
Top Achievers' mentorship program has attracted the attention of several notable professional athletes who want to give back to students as their mentors and coaches once gave to them. Dallas Cowboys' Osa Odighizuwa, Dallas Mavericks' Jaden Hardy, New York Knicks' Jalen Brunson, former Detroit Piston Saben Lee, Seattle Seahawks' Tyler Mabry and former MLB player LaTroy Hawkins have recently signed on as Top Achievers mentors.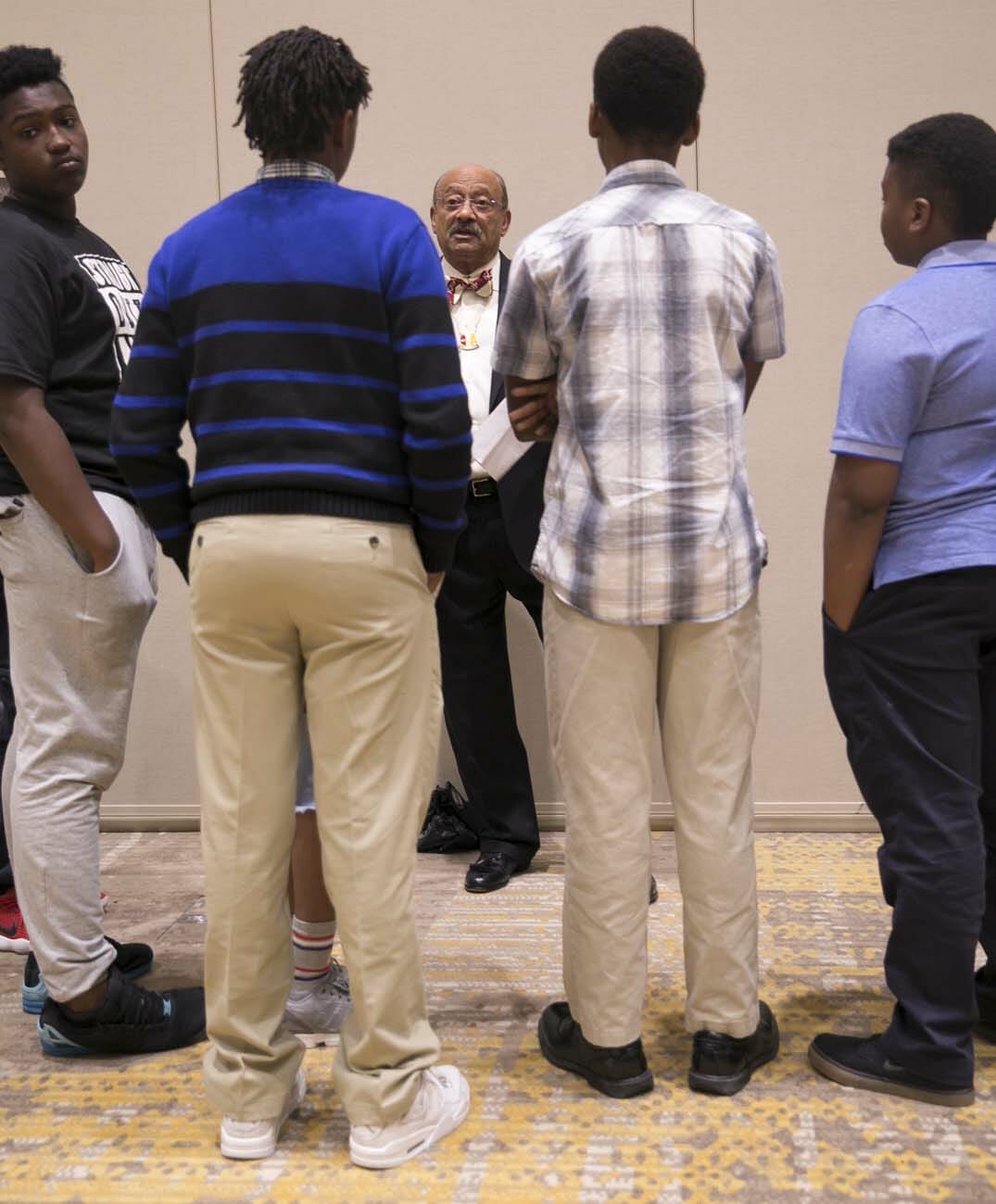 Our Mentors
Our program mentors are comprised of more than 100 professionals from a wide variety of fields that donate their time and expertise to helping students navigate their unique path to success.
Charles Kim
CEO and founder, Crave Global
Lael C. Melville
CEO, The Randolph W. and Dr. Lael C. Melville Family Foundation
Floyd Jahner
Former COO and CFO, Dallas Mavericks
Shelley Strickland
Award-winning marketing and sales professional
Angela Tucker
District judge, 199th District Court
Jalen Brunson
Professional basketball player, Dallas Mavericks
Osa Odighizuwa
Professional football player, Dallas Cowboys
Saben Lee
Professional basketball player, Detroit Pistons
Jaden Hardy
Professional basketball player, Dallas Mavericks
Become a Mentor or Mentee