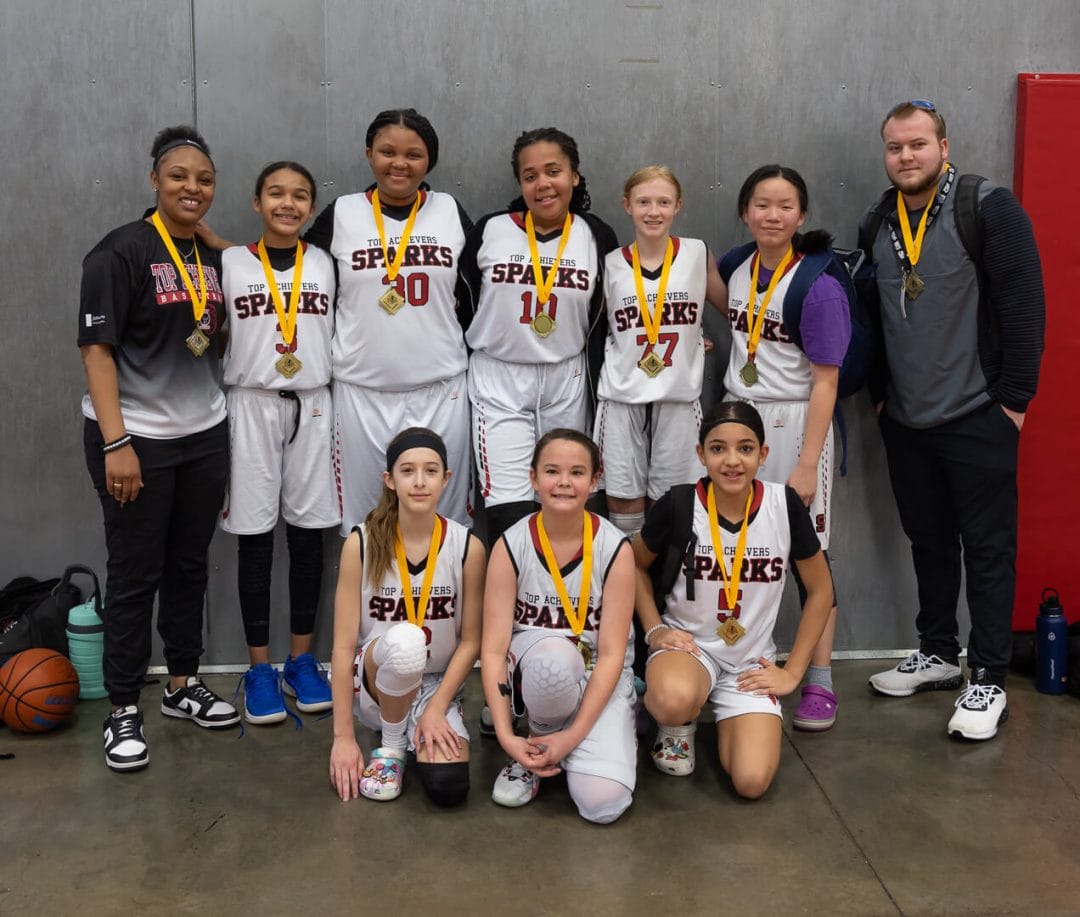 Congratulations Girls 6G Lady Sparks Black Team
PLANO, TX – Feb. 22nd, 2023. Congratulations to the Top Achievers 6th Grade Lady Sparks Black Team. This talented group of young ladies finished PSA 2022 / 2023 winter league play with 9 Wins and 1 Loss.
Then in the season ending tournament the team went undefeated in the bracketed playoffs to win the select division 6/7th grade overall championship. We are proud of all the hard work these you ladies put into the season.